Sometimes I eat healthy, sometimes I treat myself. This sandwich would be one of those treats. I remember my mom making this sandwich and putting a plateful of these savory little beauties on the table. Within minutes the plate was void of all but a measly crumb or two.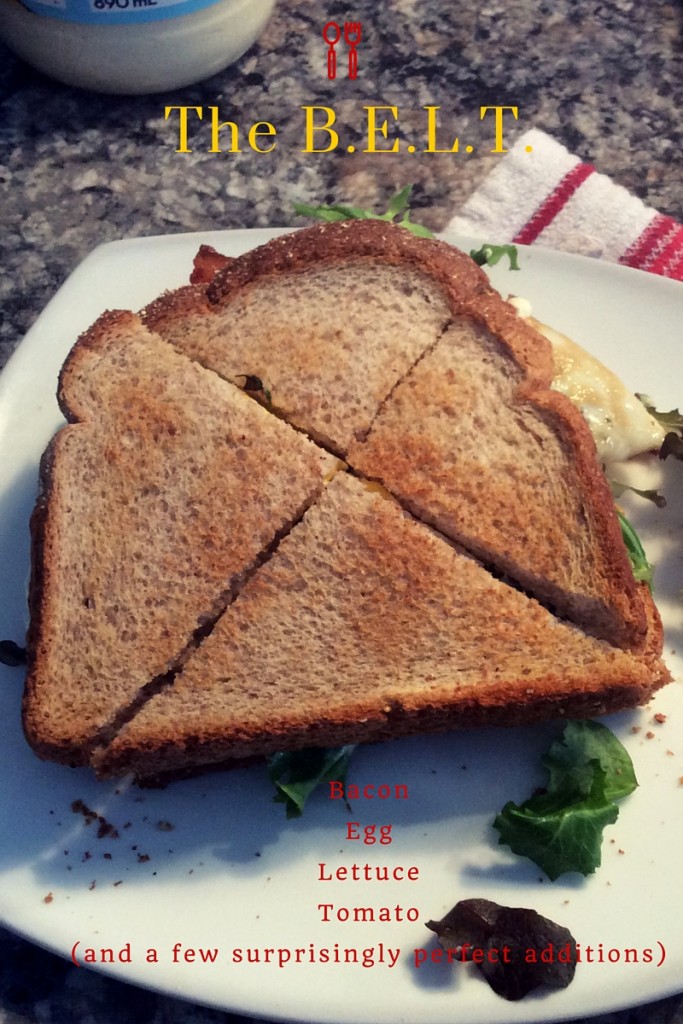 I used to make these my senior year of university when my friends and I would emerge from whatever chaotic adventure we had the night before; because an epic night of college antics deserves an equally epic morning after sandwich. I'm not going to go so far to say this sandwich cures hangovers and makes world peace happen, but for a few minutes all you can think about is how dang good this sandwich tastes.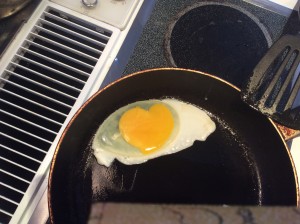 Enough hype for you? Okay, I'll give you the ingredients on 1 condition: you have to try it. The logic side of your brain might be tempted to omit an item or two but you must resist, the pay-off is so worth it.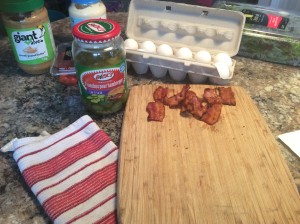 Ingredients:
Bread (toasted)
Bacon (fried, I like mine extra crispy)
Egg (fried with a sprinkle of salt and pepper)
Lettuce
Tomato (sliced)
Mayonnaise
Peanut butter (smooth or crunchy)
Dill pickles (sandwich slices)
Optional ingredients include but are not limited to: cheese, mustard (spicy or regular), hot sauce.
Instructions:
Fry your bacon (I wont tell anyone if you sneak a few pieces to "quality test" before you assemble the B.E.L.T.)
Put your bread in the toaster and fry your egg
Spread mayonnaise on 1 slice of the bread and peanut butter on the other
Slap everything else on there: pickle slices, bacon, egg, lettuce and tomato slices.
Put the two sides together and cut diagonally into 4 pieces (this is non-negotiable; there is no other way to cut this sandwich- don't even try to cut it into squares).
Chow down
That's it! I hope you try this sandwich, you wont be disappointed! Please feel free to share with your friends and comment on what you think.
Are there any recipes you love that when you list the ingredients people say, "really"?
Do you have a recipe from your mom that you would like to share? Click on Share Your Pearls and get writing.