So I made these dragon eye tutorials and in the video I mentioned that I would do another video tutorial soon for the dragon eggs. Well life got busy and I took some time away to spend with family and kind of forgot about it. A nice person reached out to me on facebook a couple of weeks ago to ask me if I was going to post the dragon egg tutorial and it gave me the little kick in the pants I needed to get it done.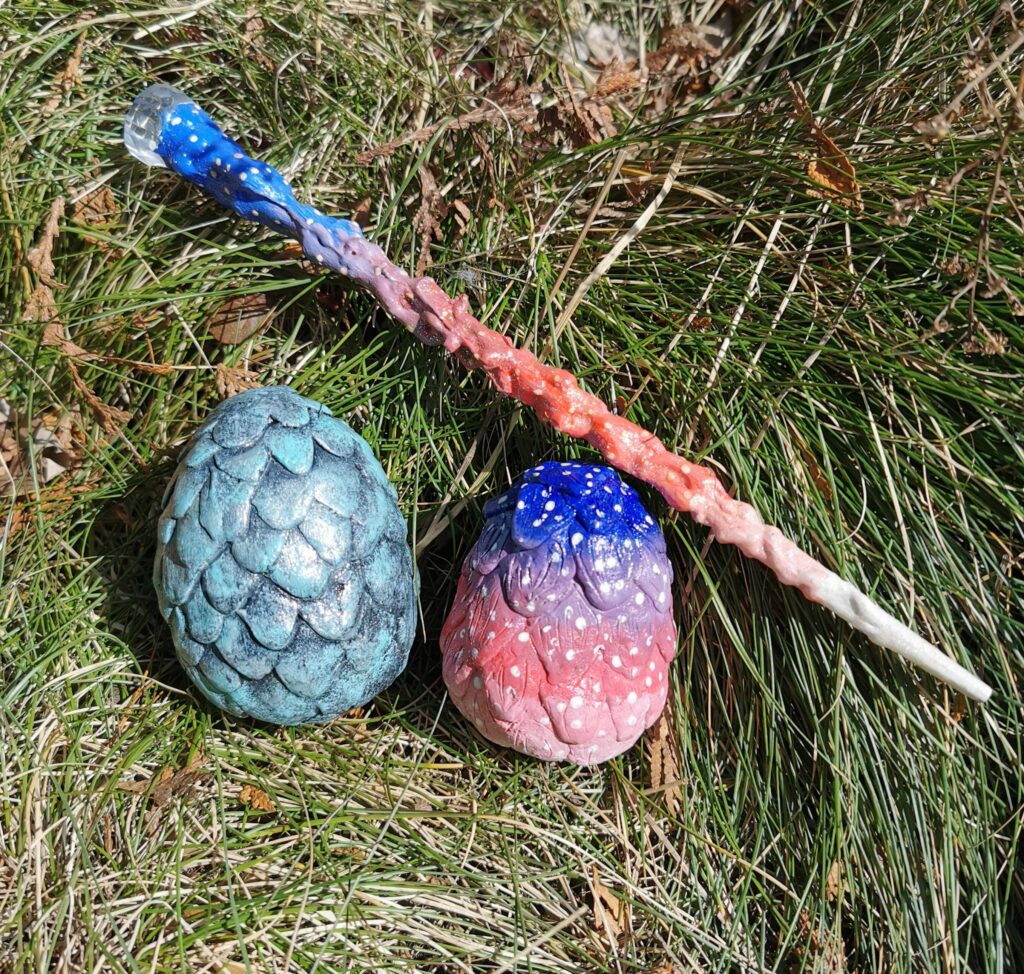 These dragon eggs are really fun and easy to make and now that all of the eggs are out at the store for Easter, it's the perfect time to do it.
Materials:
Air dry clay
Styrofoam or plastic egg
Toothpick
Plastic bag
Head over to YouTube for the tutorials. Honestly, even if you think you have no artistic talent you should try it!
Make sure to share your creations with me once they are done.