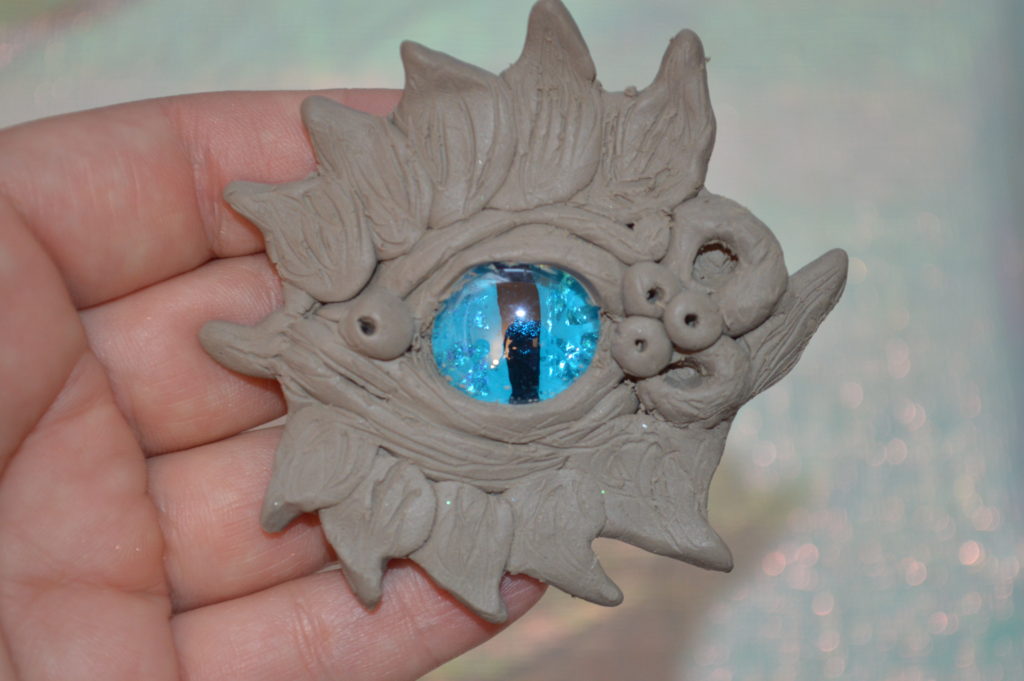 I blame my sister, Sara. She has been a loyal Game of Thrones fan since the beginning. She read the books and spent Sunday nights watching the saga unfold while I was one of those people who had never seen an episode and didn't know what I was missing. I even teased her a little bit for being so "mainstream". My husband decided to read the books last summer and once he was finished he said he was going to watch the show so I tagged along for the ride.
What a wild ride it has been! We binged all seven seasons in what I assume was some sort of record and I have been making Game of Thrones inspired crafts to keep myself busy until the start of the final season.
I posted this photo on one of my dollar store craft facebook groups and had quite a few people ask for a tutorial. Being the impulsive type, I dropped everything I was supposed to be doing today (laundry and house cleaning, bleh) and made a tutorial video. I would have finished it but I have to wait for the clay to dry so I will make another video in the next couple of days.
I hope you enjoy making these as much as I do and please comment below with your pictures and stories!
Supplies:
Air Dry modelling clay
Flat marble glass gem
Small piece of tinfoil
Toothpick
Acrylic paint (black and white)
Mod podge or other sealant and glitter (optional)
Watch the video tutorial here: