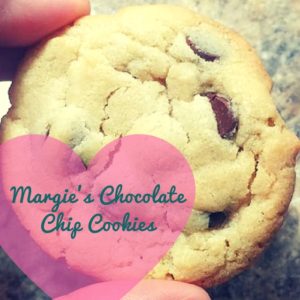 When I conjure up memories of my mom in the kitchen, I picture her baking cookies. Don't get me wrong, she was a fabulous cook but cookies were her jam. She was always the first to volunteer to be the bringer of treats at work, school, bake sales, theatre cast parties, or cheerleading fundraisers. She could make any type of cookie but the backbone of her cookie repertoire was the iconic chocolate chip cookie, her chocolate chip cookies were absolute perfection. To me, the perfect chocolate chip cookie is mostly chewy, but has just a hint of a snap towards the edges. My mom instilled in me the love of baking (among many other homestead-y type things) so when I do bake it makes me feel closer to her.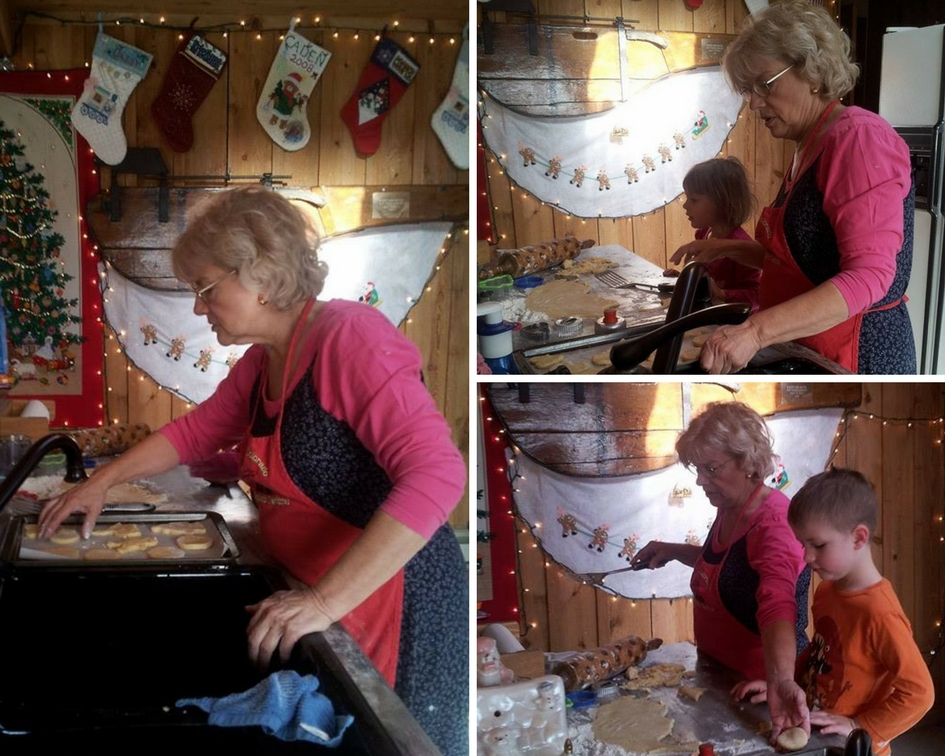 The hubby was out of town for work the other day so it was just the munchkins and me at home. Being the week before Christmas I felt the hereditary urge to get baking with the kids so I cracked open Mom's recipe box in search of the recipe. I love my mom's recipe box, so many little index cards, most of them were handwritten by her. I laughed when I found the card with her chocolate chip cookie recipe to discover she had cut it from what I assume was a bag of chocolate chips and taped it to an index card. Hey, my mom was a busy lady and was incredibly resourceful.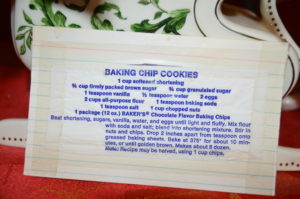 So, her chocolate chip cookies weren't some secret family recipe but they are super delicious and they bring back memories of the best times with my beloved mom.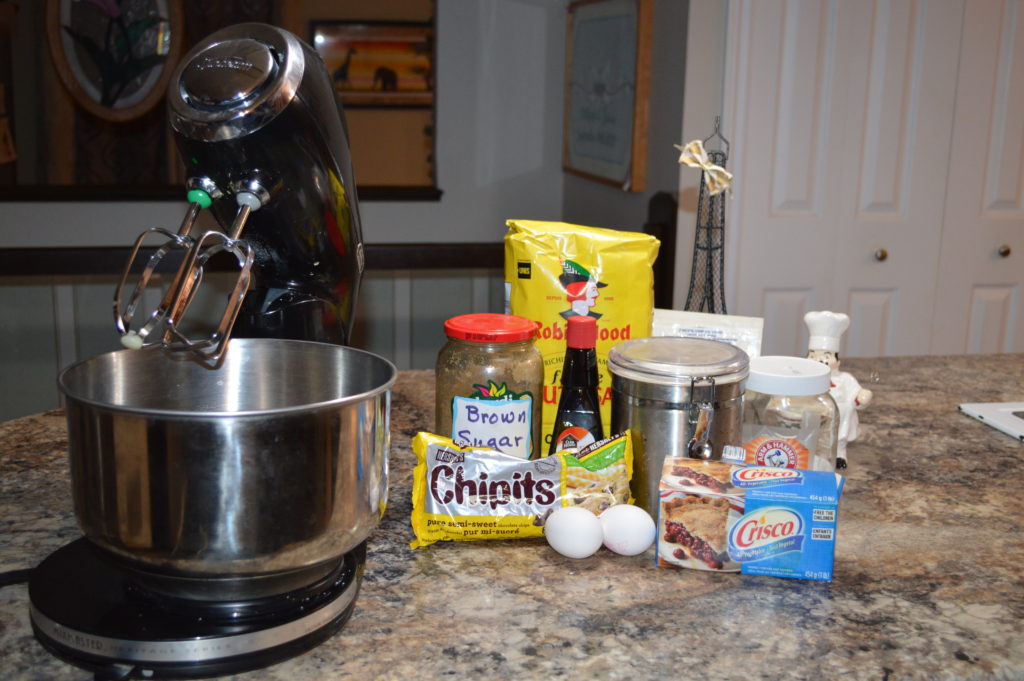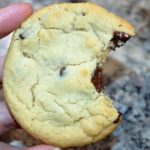 Mom's Chocolate Chip Cookies
You're going to love these cookies!
Ingredients
1

cup

softened shortening

(can use butter flavored for more flavor)

3/4

cup

firmly packed brown sugar

3/4

cup

granulated sugar

1

tsp

vanilla extract

1/2

tsp

milk

2

eggs

2

cups

all-purpose flour

1

tsp

salt

1

tsp

baking soda

1

pkg (12 oz)

chocolate chips

(I like semi-sweet)

1

cup

chopped nuts

(totally optional, I don't usually add but if I did it would be walnuts)
Instructions
Beat shortening, sugars, vanilla, milk and eggs until light and fluffy.


In a separate bowl, mix flour with salt and baking soda; blend into shortening mixture.


Stir in chips and nuts (if you're using them).


Use 2 spoons to scoop batter and form into a ball. Drop 2 inches apart onto a baking sheet lined with parchment paper.

Bake at 375 degrees for 9 minutes, you should see a few scattered areas of golden brown on the tops of the cookies.

Remove from oven and let sit on the baking sheet for another minute or two.

Use a spatula to transfer to cooling rack. Once cooled, store in an air tight container on the counter and enjoy!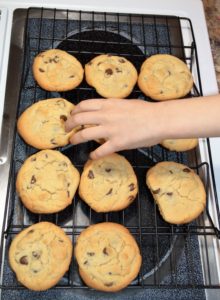 I hope you enjoy making these and that you share them with people you love.
Did your mom have a go-to cookie recipe? Share it with us by writing a guest post or emailing it to us at [email protected].